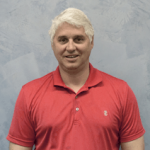 John Ballantyne, BS, C.Ped
John Ballantyne was an engineer in Salt Lake City working for an international consulting firm. As the orthotics business was started, John attended Northwestern University in Chicago to complete the hands on pedorthotics training program. He has since become a board certified pedorthist which is someone trained on foot bio-mechanics and orthotic manufacturing. He now helps design products as well as consults with numerous doctors on individual patient orthotic needs.

  johnkballantyne@gmail.com
(Business Inquiries Only)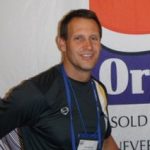 Michael Rushton, DPM
Mike Rushton, DPM is in private practice in Oregon. He specializes in conservative care and bio-mechanics. He leads the research for all orthotic products including custom, prefabricated and the break through technology behind the JM Orthotic heat mold product line. He is the medical consultant for Forward Motion Orthotic Lab and consults with hundreds of podiatrists nationwide. He has been a national speaker and sponsor of many events.
Dr. Rushton is a professional Ironman competitor having just finished a competition in Austria. He competes every year at the National competition in Kona Hawaii. He regularly places in the top 3 for most competitions.

  rushton_podiatry@hotmail.com
(Business Inquiries Only)