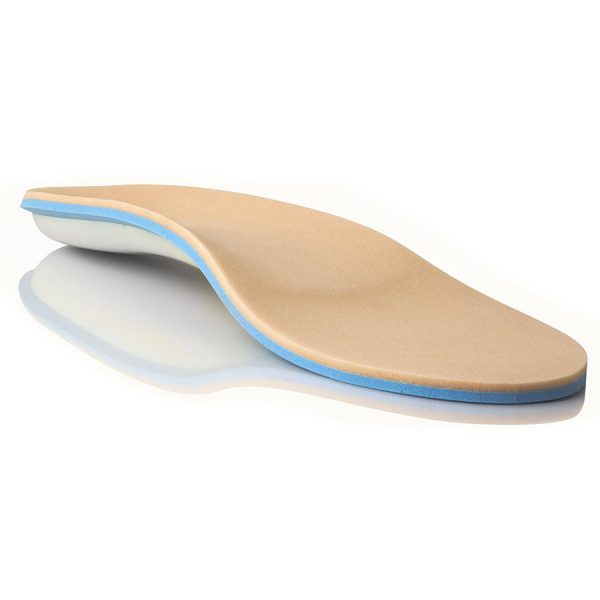 Premier Pressure Relief
This is a one of a kind orthotic. Includes the Premier shell for a firmer feel and control. Includes a two layer material of poron padding in the middle and plastazote on top. Plastazote is the premium material to help with sensitive feet. It reduces slippage within the shoe, protects the skin and forms to foot. This is an excellent choice for the diabetic foot or anyone with sensitive feet.
Platazote-Enhanced top cover Full Length-Semi Rigid shell-Medium arch(17mm). 12mm cradle heel cup design with extra Poron cushion. Anti-Microbial weave-Moisture wicking top cover with Poron.
| Size | A | B | C | D | E | F | G | H | I |
| --- | --- | --- | --- | --- | --- | --- | --- | --- | --- |
| Mens | 5 – 5.5 | 6 – 6.5 | 7 – 7.5 | 8 – 8.5 | 9 – 9.5 | 10 – 10.5 | 11 – 11.5 | 12 – 13 | 14 – 15 |
| Womens | 6 – 6.5 | 7 – 7.5 | 8 – 8.5 | 9 – 9.5 | 10 – 10.5 | 11 – 11.5 | 12 – 13 | 14+ | |